Sponsors
Sponsorship Levels

Banner Sponsor Tier 2 - $500
One full page color ad in the NOHSA World Championship Show entry booklet (ad copy deadline May 10, 2023)

Banner provided by NOHSA and prominently displayed during show

Choice of priority vendor or priority stall placement

Sponsor recognition on the NOHSA website with link

Daily sponsor announcement during the World Championship Show

Banner Sponsor Tier 1 - $250
Banner provided by NOHSA and prominently displayed during show

Choice of priority vendor or priority stall placement

Sponsor recognition in the NOHSA entry booklet (deadline May 10, 2023)

Sponsor recognition on the NOHSA website with link

Daily sponsor announcement during the World Championship Show

Friend Sponsor - $100
Sponsor recognition on the NOHSA website with link

Daily sponsor announcement during the World Championship Show

Corporate Sponsor
Please contact the NOHSA office at (847) 625-7433 or This email address is being protected from spambots. You need JavaScript enabled to view it. for more information.

Sponsorships must be paid on or before August 31, 2023 for priority stall placement. Priorty is assigned in the order of payment recieved.

Exhibitor Incentive

World Show exhibitors can earn unique perks for involving your favorite businesses! Exhibitors who refer sponsors resulting in any combination of $500 or more will receive the following incentives:

1 complimentary entry

1 complimentary stall

Priority stall placement

Sponsor must denote exhibitor name at time of payment.

2023 Sponsors

The NOHSA World Championship Show is the premier event for the open horse show exhibitor. This exciting event is also the perfect platform for companies looking to impress partners or win new business. NOHSA can tailor a Corporate Sponsorship to meet your requirements and achieve tangible business results.

Banner Sponsors Tier 2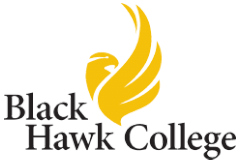 Ruehle Photographix

Timmerman's Ranch & Saddle Shop

Banner Sponsors Tier 1
Southern Illinois Equine Group